Chalet rental in Cap d'Agde
"Non-contractual photos
The luxury and comfort of a sleek mobile home, the authenticity and charm of a site perfectly integrated into nature. When you're looking for the best way to stay by the sea in the Hérault region, it's hard to decide.
How about a chalet in Cap d'Agde? Inspired by the mountain chalets built at the foot of the ski slopes, the chalets at our Cap d'Agde campsite will win you over with their comfort, space and architecture.
Chalets for rent for 2 to 5 people in Agde
Our selection includes two prestigious chalets:
5-person Chalet Confort: the charm of an eco-friendly wooden accommodation that's especially delightful for children. It's a carbon copy of the CLIM model, but with an extra accessory that you'll appreciate especially in the evening: the TV so you can watch your favorite series and films after your visits.
5-person chalet with air-conditioning: its beautiful wood-style structure, elegantly painted beams, magnificent covered terrace and top-of-the-range equipment (air-conditioning) will guarantee you unforgettable intimate moments in the Hérault at the best price.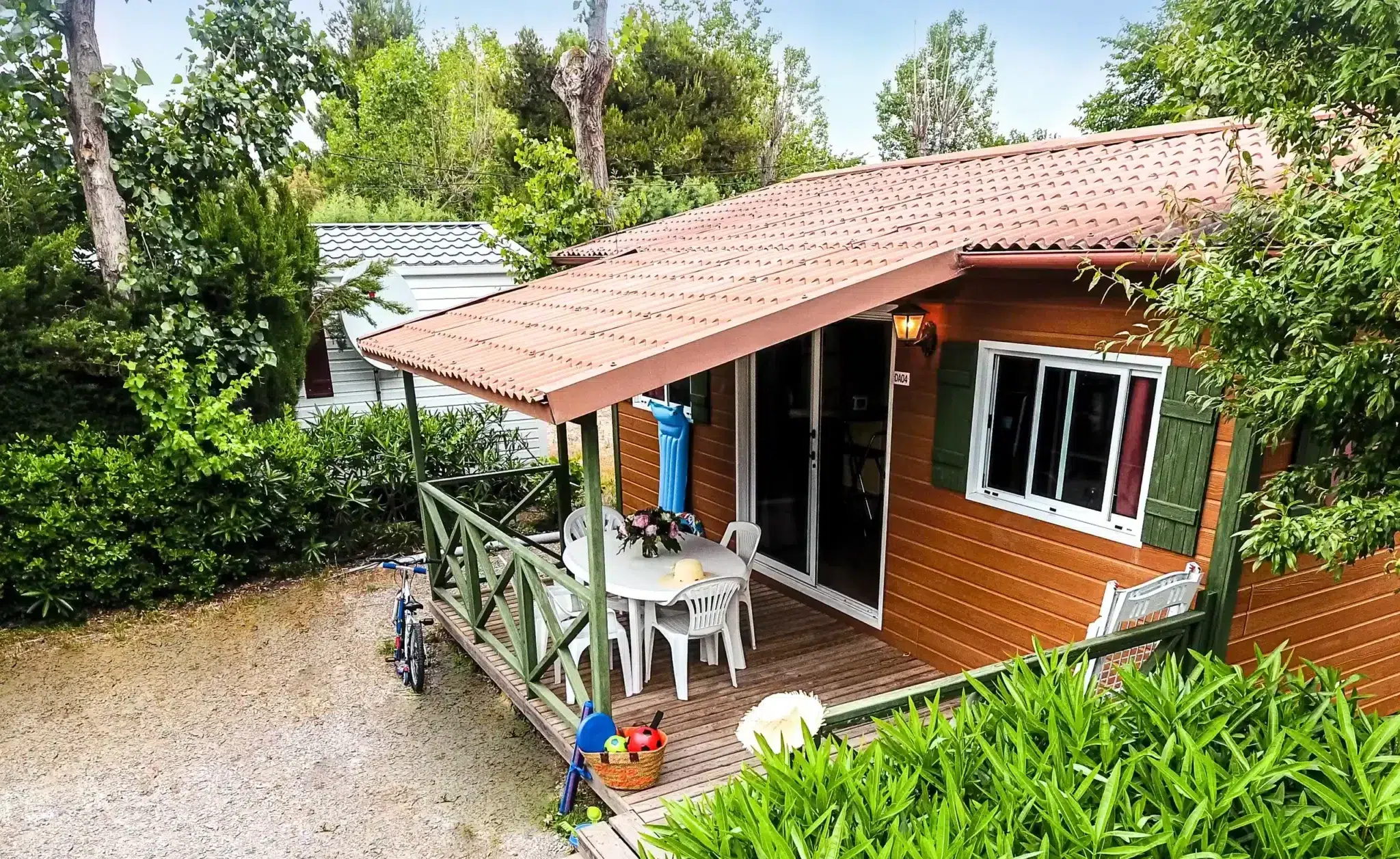 Comfortable cottages in Cap d'Agde
Note that by renting a prestige chalet with air conditioning at the Resort les Champs Blancs campsite, you'll significantly improve your comfort. You'll be able to maintain a pleasant temperature day and night in every room of your rental property, whatever the season or outside temperature.
Like all our other rental properties, our cottages in Agde are set in large plots bordered by natural hedges. Here you can park your car, play with your children in your private garden and relax on the terrace away from other holidaymakers.
Would you prefer to rent a mobile home in Cap d'Agde? Discover our offers and book your cheap Cap d'Agde camping vacations now!
Discover our other accommodations